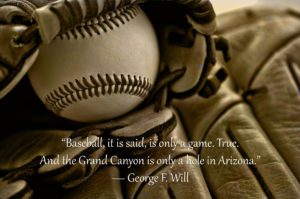 Early October is an exciting time for sports fans. The NFL is in full swing, the NBA and NHL training camps have started, and Major League Baseball (MLB) playoffs are exciting, for several reasons. Unfortunately for Arizona, baseball fans haven't had many opportunities to cheer on their beloved Diamondbacks in the playoffs for the past few years. 2017 wasn't supposed to be any different. The experts said they would miss the playoffs again. The experts were (wonderfully) wrong!
The Diamondbacks' new GM and Manager retooled the team in the offseason. Several trades and veteran free agent signings brought both depth, and experience, to a young core group of players. With under-the-radar superstar Paul Goldschmidt, and former Cy Young Award winner Zack Greinke leading the way, the Diamondbacks went from worst in the division to the playoffs in 2017. They hosted the Colorado Rockies in a one game Wild Card playoff on October 4th. They played a nail biter game that went down to the last out in the top of the 9th inning, with the Diamondbacks coming out on top 11-8.
Just like the Diamondbacks, our team at Profile Precision Extrusions loves to defy the experts who say the extrusions we produce just can't be made. Many of our customers find us after they have been told by multiple businesses that their design can't be made using the extrusion process. Working together as a team gives us great satisfaction as we work together to prove the experts wrong every day. We're not perfect and sometimes it takes longer than we'd like to figure out how to successfully extrude a design. However, we don't give up and keep trying until the customer is satisfied. Call us today and find out what it's like to work with a Major League team and what we can do for you.